We love Chef Bernie Guzman! We had the pleasure of working with him when we planned Brooke Mueller and Charlie Sheen's Baby Shower!! He has hit the big screen the Malooof's Chef on The Real Housewives of Beverly Hills! and recently you have  seen him get snubbed by Lisa Vanderpump!  Now, Chef Bernie Guzman is sharing with Hollywood Hot Moms his favorite recipes!!(Recipes were approved to be posted on Hollywoodhotmoms.com)
CHEF BERNIE'S SPAGHETTI PIE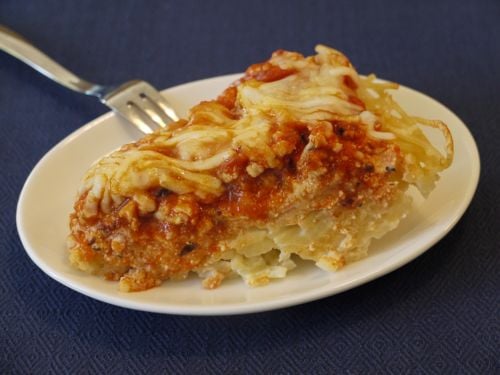 Ingredients
8-OZ.-SPAGHETTI-CUT IN 1/2 & COOKED
2-LARGE
 EGGS-BEATEN
1-15 OZ. RICOTTA CHEESE-PART SKIM
3/4-PARMESAN CHEESE- FRESH GRATED
(CANNED IS FINE)
Instructions
MIX & COMBINE WELL.
BUTTER A 9-INCH PIE PAN
(GLASS OR CERAMIC ARE BEST)
ADD
1-CUP OF MARINARA SAUCE
( A THICKER SPAGHETTI SAUCE)
TOP OF SPAGHETTI MIXTURE
ADD TOPPING
1/2-CUP – FRESH GRATED MOZZERELLA
3-4 TBLS.-PARMESAN CHEESE
350-DEGREES- 20-25 MINUTES
LET STAND 30 MINUTES WITH A FOIL TENT.
BEFORE SERVING & CUTTING INTO WEDGES.